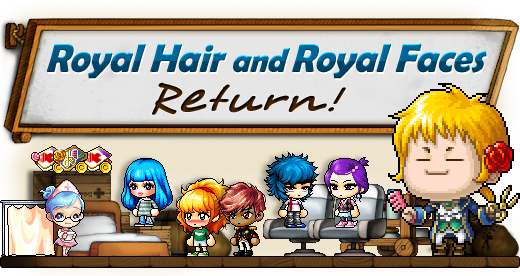 September 14 – September 28
The seasons are beginning to turn once again, and your look needs to follow suit! Make sure you stay fresh this fall by picking up your Royal Hair and Face Coupons, now available in the Cash Shop!





Royal Hair Coupon

– 3,300 NX


Royal Face Coupon

– 3,300 NX
Grab a Royal Hair Coupon, then head to Big Headward in Henesys Hair Salon to implement a new look.
Once you're pleased with your new 'do, get your game face on with a Royal Face Coupon, redeemable through Nurse Pretty in Henesys Plastic Surgery. You even have a chance to get an
Evan
or an
Aran face
,
available for the first time in over a year!
You can find the Royal Hair Coupon and the Royal Face Coupon by entering the Cash Shop and going to the Event tab then to the Event subsection, and also by going to the Etc. tab then to the Beauty Parlor subsection.
Check out the pictures below to see what Royal Hair and Face styles are currently available.
Male Royal Hair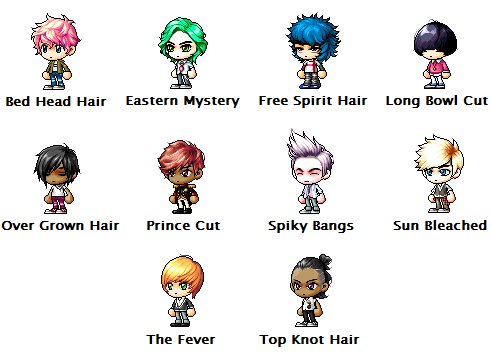 Female Royal Hair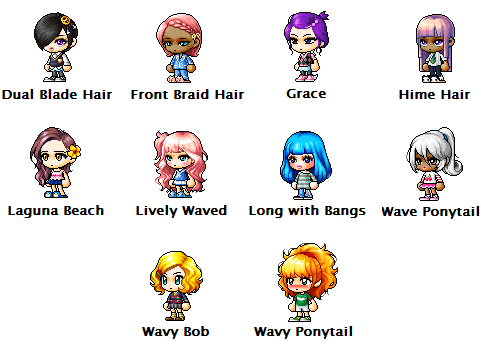 Male Royal Faces

Female Royal Faces

Odd Eye colors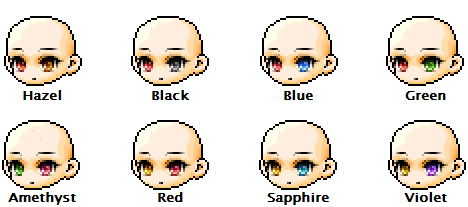 Get a new look!
Get NX!
Still want more?
Complete an offer and earn free NX!