Hi all,
As most of you know, You must have Lv.30 Charm to be able to have your Pocket Slot.
But before it can be enabled, you must complete a quest.
I'll just give a rough explanation on how to obtain your pocket slot using my Mercedes from KoreaMS.
Firstly,
Head over to the Henesys Hair Salon and talk to Big Headward.
You will receive a quest called "Excessively Charming".
Kindly Note
Your profession must be Herbalism in order to complete this.
You are required to harvest herbs till the item Rose Clipping drops.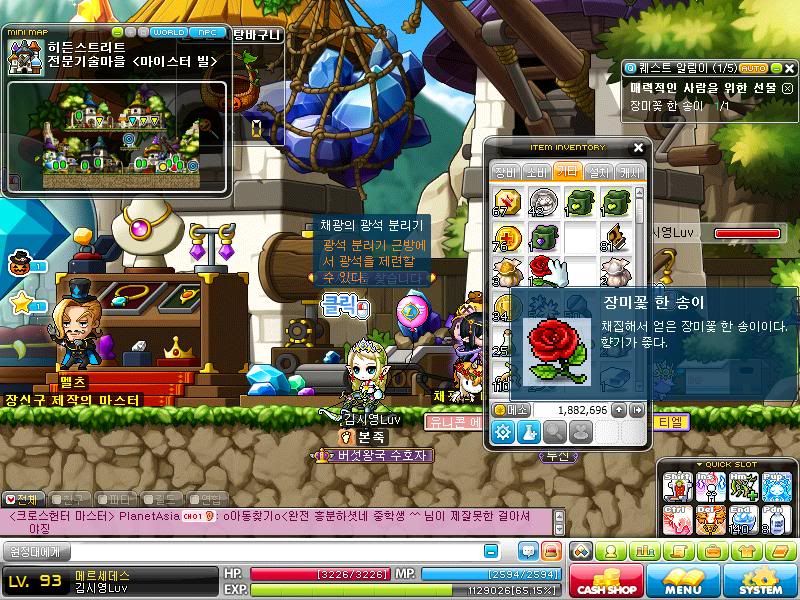 Once you have obtained it, Head back to Big Headward.
He will enable your Pocket slot and give you a Rose.(its rather useless if you'd ask me.
) as a reward for completing the quest.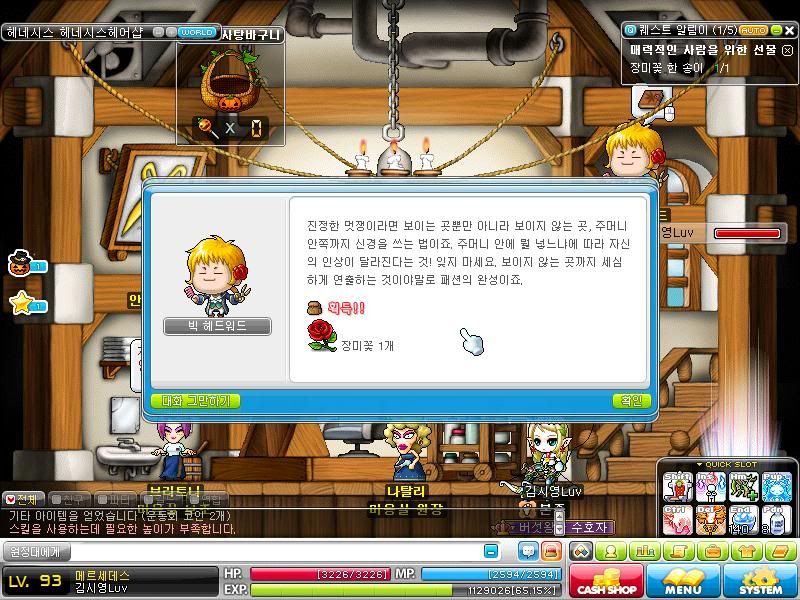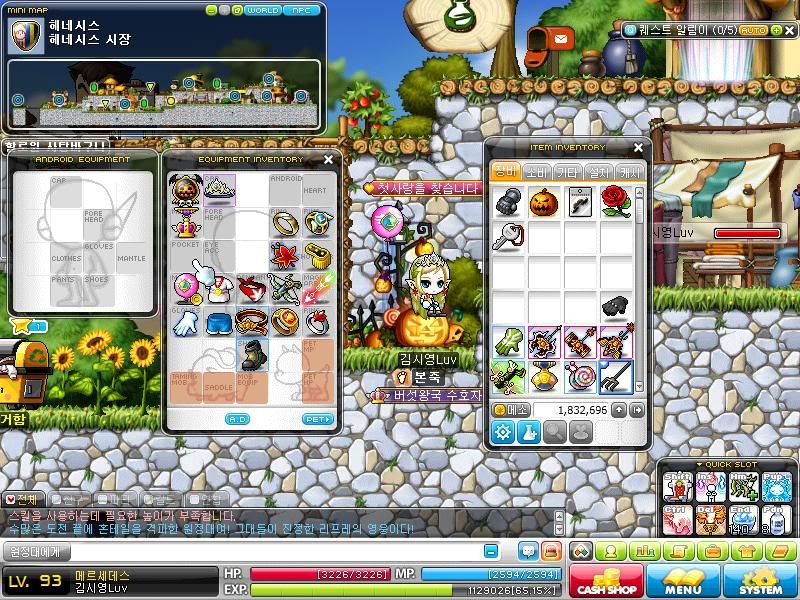 From here on you will be able to equip your Pocket items.
P.S : I
my Halloween chair
Disclaimer
I am using my screenshots from kms because my arch mage in MapleSEA is still stuck at lv11 Charm and Ardentmill which is neccessary to show isnt released yet in MSEA,
May this be useful to my fellow maplers
*Give me a rep if you feel that this mini guide is useful.
And Cheers.