5th Oct – 15th Nov 2011 : The Great Halloween i-Gacha
18th January to 7th February 2012 : Naomi Chinese New Year Mask Party


With the help of Maplers, we had the evil Lord Toad defeated and finally Sakura Castle regains its peace. Lord Daimyo and Princess Suzume discovered a secret armor recipe left behind from the Treasure Chest which once belonged to the evil Lord Toad.
With the recipe, Senz the armor merchant crafted legendary belts that was once worn by the powerful warriors.

Newly crafted legendary belts are now available at all Gachapon Machines, and only true warriors will get to possess them.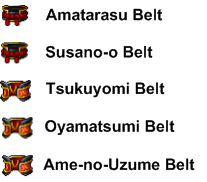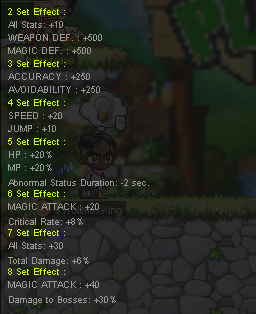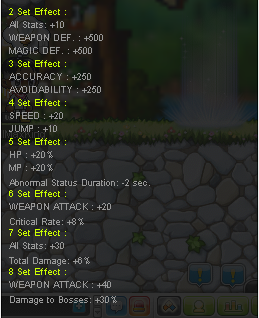 Zipangu Gachapon
YES! This is, inarguably, the best gachapon machine in Global/SEA Maplestory as of now. Zipangu has the highest dark scroll reward rate of any gachapon, not to mention a huge variety of expensive equips. Unfortunately, the price of dark/cursed scrolls has fallen dramatically ever since the release of Potential-ed Equipments, so your profits may no longer be as high as you hoped. Still, going here is definitely an extremely safe idea, since getting your money's worth is almost guaranteed. All in all, the Mushroom shrine Gachapon is still the most popular choice.
Showa Gachapon
The Gachapon here is much better than the ones on Victoria Island. You can get a chance to get rare MapleStory chairs like Pink Bean Chair.
Ellinia Gachapon
The Ellinia Gachapon isn't a viable option, either. Its prizes are way too inexpensive nowadays; I don't think this Gachapon gives anything worth more than one or two million mesos.
Perion Gachapon
Perion contains a large amount of trash, just like all the other Victoria Island Gachapon (no surprise there).
Kerning Gachapon
Nope, don't go here either. Kerning Gachapon gives best Gachapon rewards in Victoria Continent.
Sleepywood Gachapon
The Sleepywood Gachapon used to be the best Gachapon in Maplestory, but since the release of the Zipangu Gach, it has fallen into hard times. Don't move your eyes away, though. Sleepywood holds many rare items and consists of a LOT of scrolls. Chances are this Gach will give away a lot of junk
.
Nautilus Gachapon
Just about everything that comes from here is junk. And it's not even always pirate junk, which is ironic considering Nautilus is a pirate city. There isn't anything in particular that you would want to get from here that you can't get somewhere else. Therefore, going here is highly NOT recommended.
New Leaf City Gachapon
If you are holding 70+ Gacha tickets, NLC may be a viable option. The New Leaf City Gachapon contains a TREMENDOUS amount of crap (more than several of the notoriously crappy Victoria Island Gachapons). But be careful; any less than 70 tickets will probably make you end up with a bunch of worthless NPC items. That's why I personally don't recommend going here.